Preface
Abstract
The Journal of the Indian Association of Sedimentologists (JIAS) published its first online issue on June 30, 2018. It is available on www.indiansedimentologists.com. In that issue, an extended tribute to G. D. Klein by Shanmugam (2018a) was published. The tribute was widely received by the global geosciences community.  Consequently, the Managing Editor and the Editorial Members have decided to publish a special Issue dedicated to George Devries Klein in celebrating his life and achievements. This special issue is the product of that effort.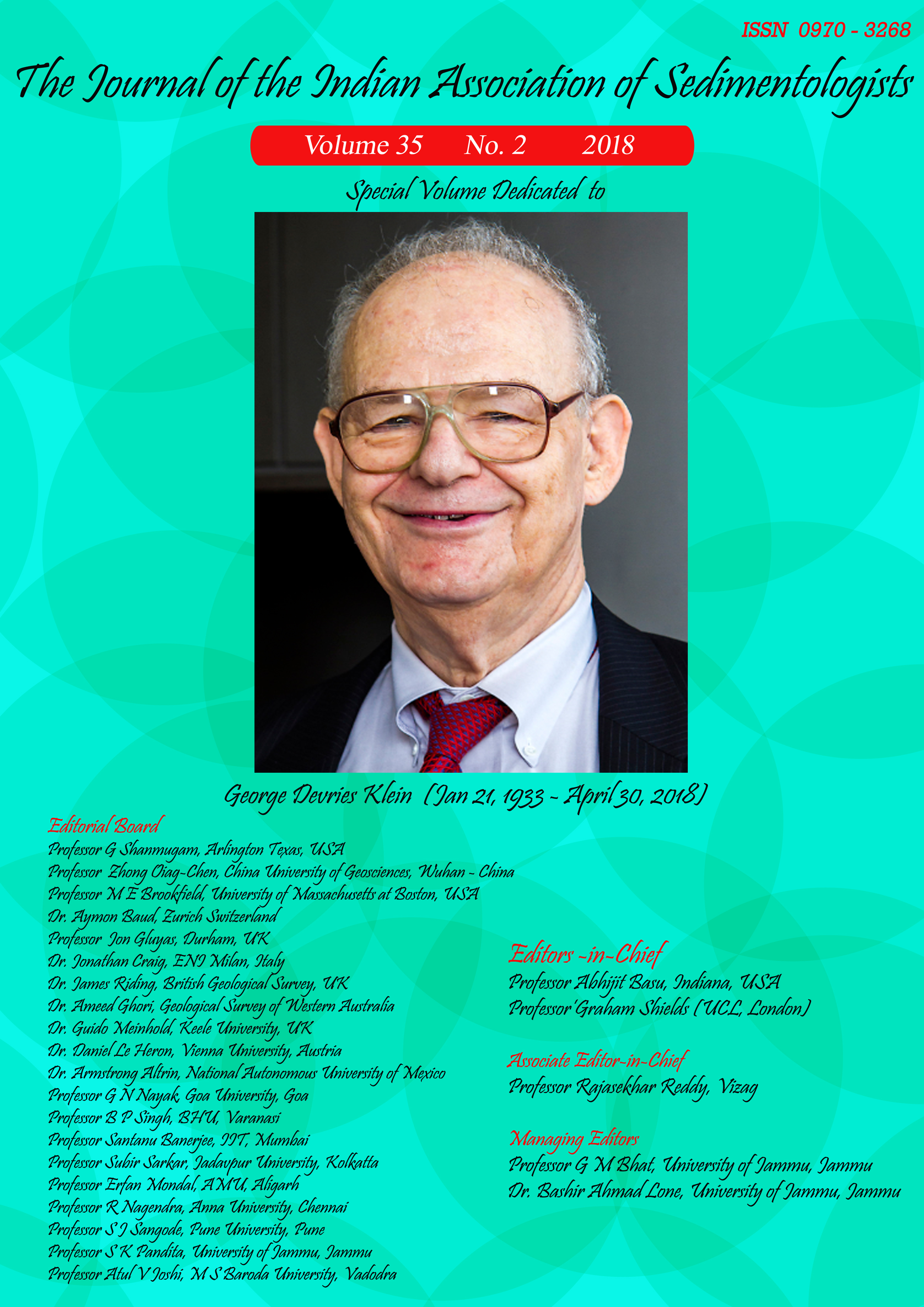 Copyright © 2018 by Indian Association of Sedimentologists
All rights reserved. No part of this publication may be reproduced, distributed, or transmitted in any form or by any means, including photocopying, recording, or other electronic or mechanical methods, without the prior written permission of the publisher, except in the case of brief quotations embodied in critical reviews and certain other non-commercial uses permitted by copyright law. For permission requests, write to the address below.
Editor-in-Chief
JIAS