Bioturbation and trace fossils in deep-water contourites, turbidites, and hyperpycnites: A cautionary note
Abstract
Bioturbation and trace fossils have been claimed to be an important attribute of contourites, turbidites, and hyperpycnites. However, these biogenic features have nothing to do with fluid mechanics of depositional processes of contour currents, turbidity currents, or hyperpycnal flows. Bioturbation can be both syn- and post-depositional in timing. Therefore, the presence of ichnological signatures in the ancient sedimentary record is irrelevant for interpreting deep-water deposits as a product of a specific process.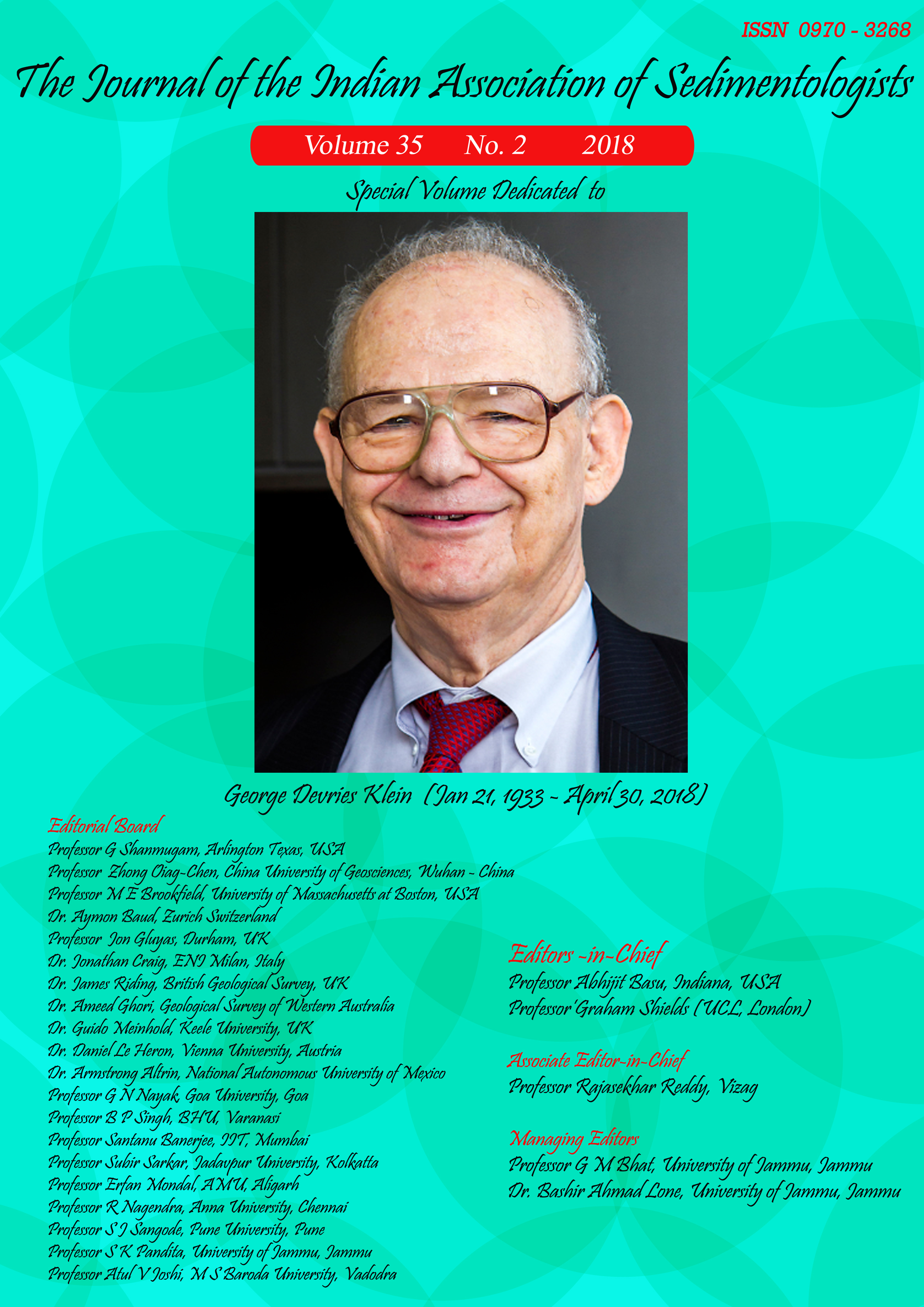 Copyright © 2018 by Indian Association of Sedimentologists
All rights reserved. No part of this publication may be reproduced, distributed, or transmitted in any form or by any means, including photocopying, recording, or other electronic or mechanical methods, without the prior written permission of the publisher, except in the case of brief quotations embodied in critical reviews and certain other non-commercial uses permitted by copyright law. For permission requests, write to the address below.
Editor-in-Chief
JIAS