Diagenetic evolution of onshore Campanian Sandstone, Ariyalur-Cauvery Basin
R Nagendra

Anna University, Chennai
Abstract
The onshore Campanian (Sillakkudi Fm.) sandstone is sub-angular to angular sorted grains of quartz (97%), feldspar (2.5%) and lithic fragments (0.5%) of continental block provenance derived by the rapid rate of erosion under hot and humid climate. The fabric signifies the free-floating (33%), point contact (46%), long contact (17%), suture contact (2.5%) and concavo-convex contact (1.5%). The relatively high percentage of free-floating grains and point contact cemented by calcite cement, suggesting the early cementation process and diminutive compaction. Whereas the 63% of point and long contact and 4% of the suture and concavo-convex contact symptomatic of the early calcite cementation and mechanical compaction in excess of the chemical compaction.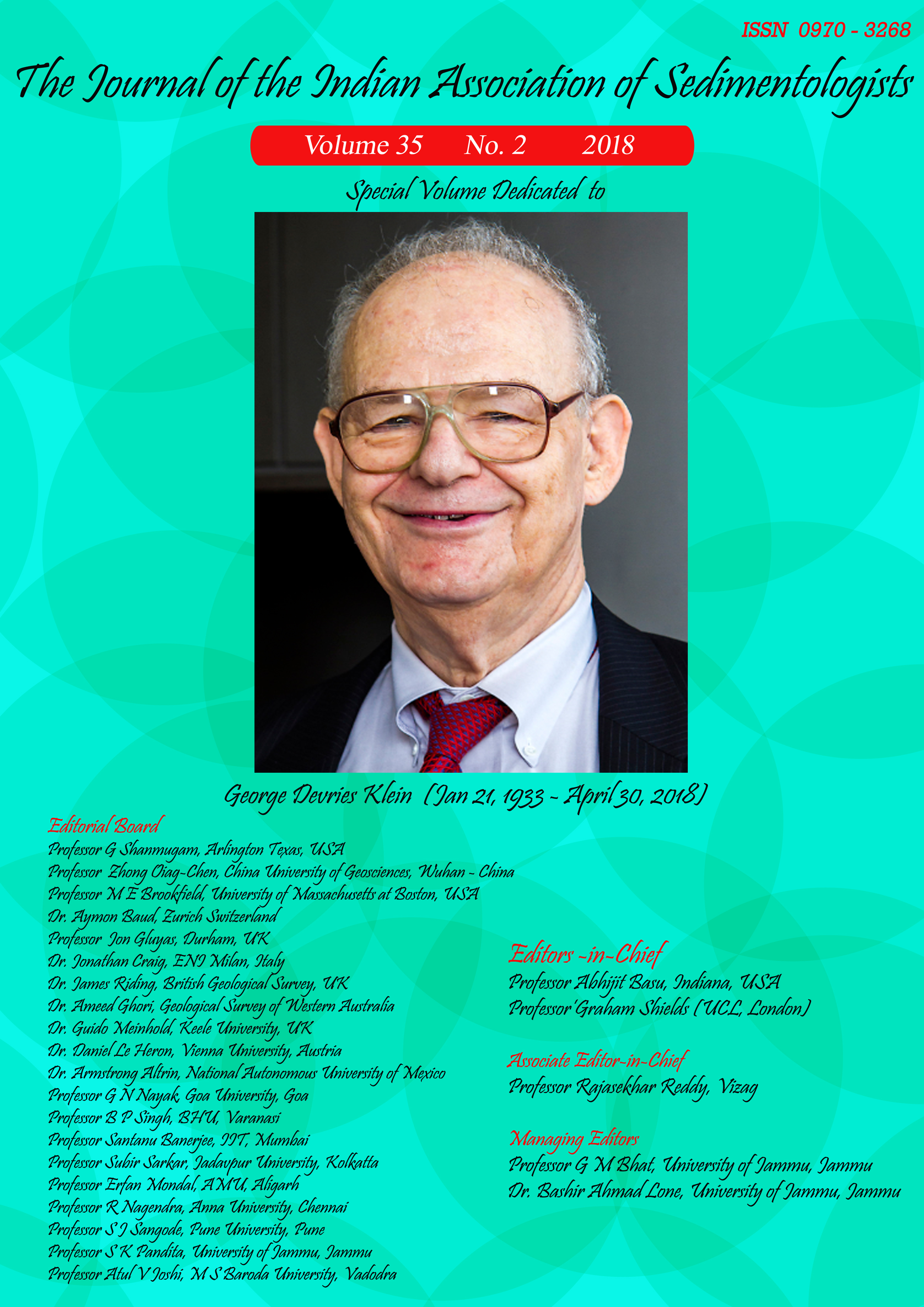 Copyright © 2018 by Indian Association of Sedimentologists
All rights reserved. No part of this publication may be reproduced, distributed, or transmitted in any form or by any means, including photocopying, recording, or other electronic or mechanical methods, without the prior written permission of the publisher, except in the case of brief quotations embodied in critical reviews and certain other non-commercial uses permitted by copyright law. For permission requests, write to the address below.
Editor-in-Chief
JIAS