Robert Louis Folk
Kitty Milliken

University of Texas

Earle McBride

University of Texas at Austin

Lynton Land

University of Texas at Austin
Abstract
On June 4, 2018 the sedimentary geology community lost one of its heroes (www.jsg.utexas.edu/news/2018/06/remembering-bob-folk/). Robert Louis Folk's international reputation was founded on his classifications for limestones and sandstones but also on an ebullient personality that allowed him to build friendships and collaborations with colleagues all over the world. His entertaining presentation style always drew a happy crowd. He was popularly known as Bob Folk, although at times he would introduce himself as "Luigi", an Italian version of his middle name.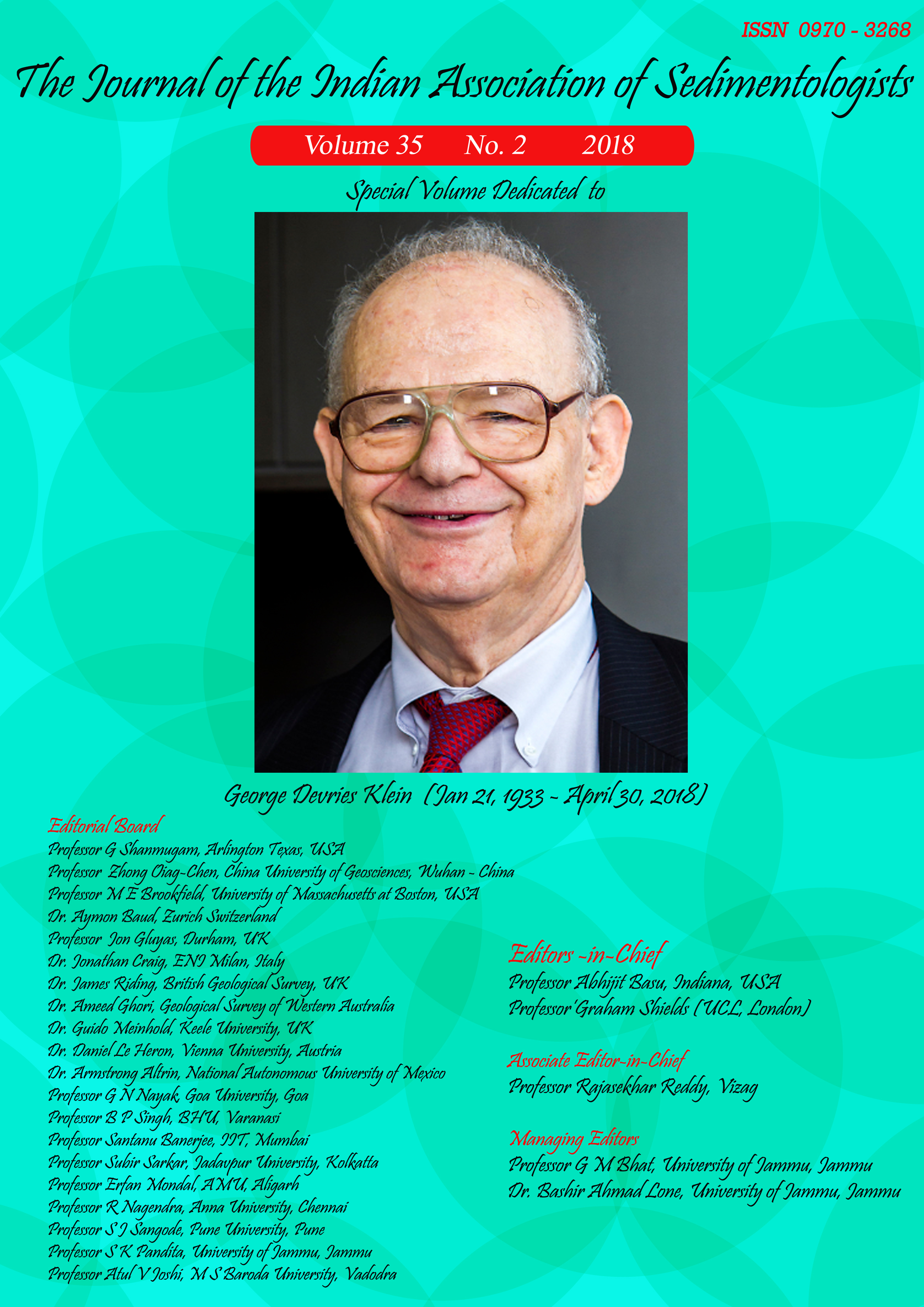 Copyright © 2018 by Indian Association of Sedimentologists
All rights reserved. No part of this publication may be reproduced, distributed, or transmitted in any form or by any means, including photocopying, recording, or other electronic or mechanical methods, without the prior written permission of the publisher, except in the case of brief quotations embodied in critical reviews and certain other non-commercial uses permitted by copyright law. For permission requests, write to the address below.
Editor-in-Chief
JIAS