Professor Virendra Kumar Srivastava
OBITUARY
S M Casshyap

AMU Aligarh

M Raza
Abstract
Professor Virendra K. Srivastava was born on 7th September, 1930 at Bikaner (Rajasthan) to Justice Lakshmi Narayan of the Allahabad High Court. He spent most of his childhood and received early education till 1946 at Allahabad. Thereafter he moved to Banaras (now Varanasi) and obtained the Degrees of B.Sc. and M.Sc. in Geology from the Benaras Hindu University in 1948 and 1950 respectively, securing First Class and First Position.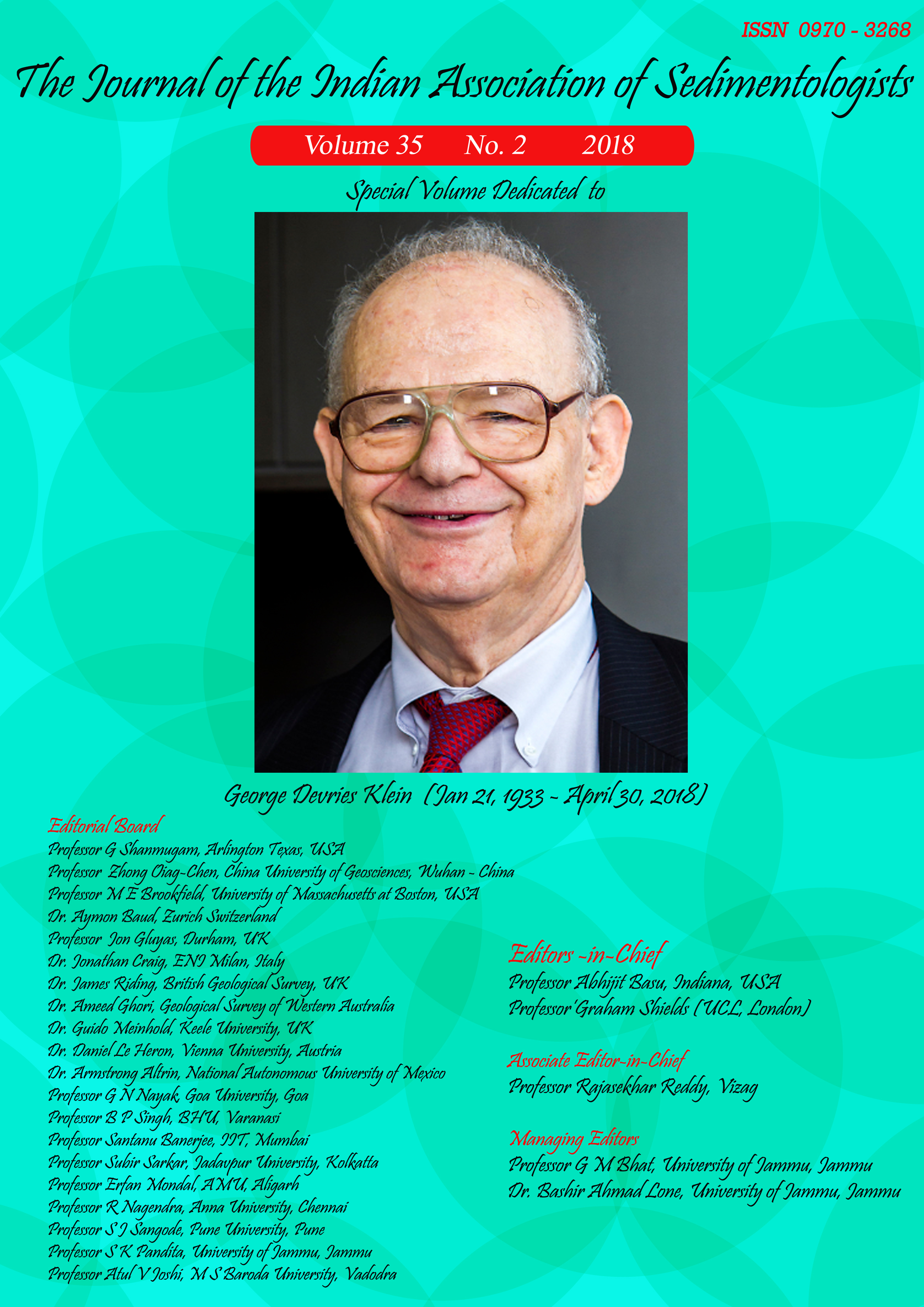 Copyright © 2018 by Indian Association of Sedimentologists
All rights reserved. No part of this publication may be reproduced, distributed, or transmitted in any form or by any means, including photocopying, recording, or other electronic or mechanical methods, without the prior written permission of the publisher, except in the case of brief quotations embodied in critical reviews and certain other non-commercial uses permitted by copyright law. For permission requests, write to the address below.
Editor-in-Chief
JIAS