Reflections from the heavy mineral distributions of some Gondwana basins of extra-peninsular India
Hrishikesh Baruah

Department of Geology, Arya Vidyapeeth College, Gauhati University

Ranjeeta Kar

Department of Geology, Arya Vidyapeeth College, Guwahati: 781016, India and Department of Geological Sciences, Gauhati University, Guwahati: 781014, India

Sarat Phukan

Pradip Kumar Das

Manab Deka

Tulika Dey
Abstract
The present endeavour is concerned with analyses of heavy mineral distributions entombed within the sandstones of some extra-peninsular Gondwana basins located in Singrimari, Meghalaya; Elephant Flat, Arunachal Pradesh and Kalijhora, West Bengal. Around 60% of the heavy minerals are similar in all the study areas with the common mineral species being zircon, garnet, opaque minerals, tourmaline, rutile, epidote, kyanite, staurolite and titanite. Compared to Singrimari and Kalijhora, Elephant Flat suite hosts more varieties. Heavy mineral indices indicate the sandstones of the study areas to be somewhat mineralogically mature. Hydraulic separation and transportation length influenced variation in the physical attributes of heavy minerals between Singrimari and that of Kalijhora and Elephant Flat. The heavy minerals were contributed from a southern Precambrian terrain and accumulated in a mature continental passive margin setting. Source rocks of the study areas were closely associated in space ± time and were a mélange of ultrastable and metastable minerals. It is considerably probable that contributions of detritus from the denuded Precambrian Eastern Ghats Supergroup were very high. The fluviatile Singrimari Gondwanas were closer to the provenance and the drainage network extended further north wherein the Kalijhora and Elephant Flat Gondwana rocks were deposited under marine shoreline influence.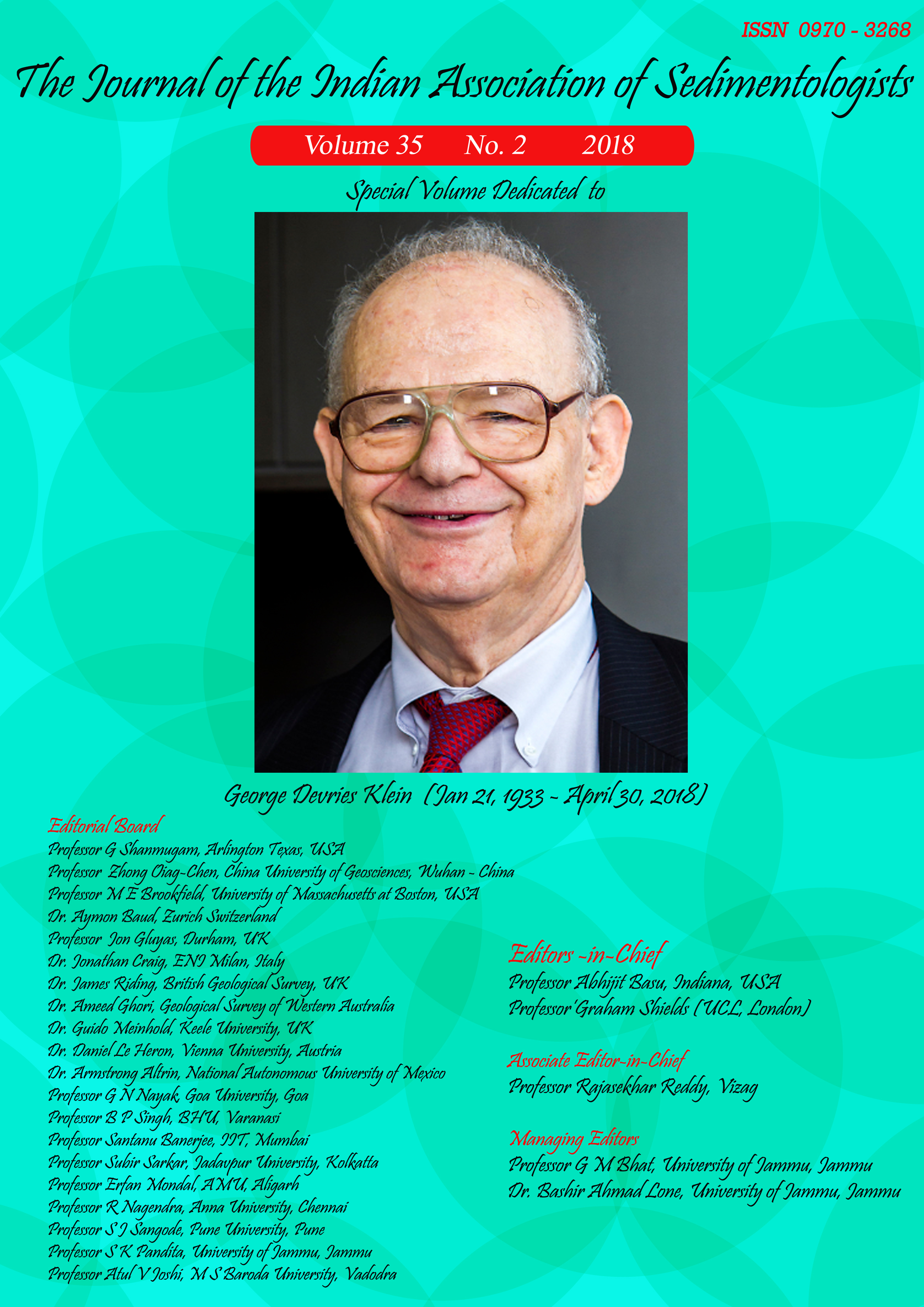 Copyright © 2018 by Indian Association of Sedimentologists
All rights reserved. No part of this publication may be reproduced, distributed, or transmitted in any form or by any means, including photocopying, recording, or other electronic or mechanical methods, without the prior written permission of the publisher, except in the case of brief quotations embodied in critical reviews and certain other non-commercial uses permitted by copyright law. For permission requests, write to the address below.
Editor-in-Chief
JIAS