National Conference on "Basin Dynamics, Facies Architecture and Paleoclimate" in 34th Convention of Indian Association of Sedimentologists
MOHAMMAD ADNAN QUASIM

DEPARTMENT OF GEOLOGY, ALIGARH MUSLIM UNIVERSITY

M. Albaroot

Asma A Ghaznavi

Zuhi Khan
Abstract
The conference was held December 19–21, 2017, at the Sant Gadge Baba Amravati University (SGB), Amravati. Amravati is a city in the state of Maharashtra, India famous for its educational culture and high literacy rate. Amravati mainly divided into two geographical regions, the Melghat hilly area of Satpuda range and plain area. The prominent hill range in the District is the Gawilgarh hill which is located in the North West of district in Melghat area of Chikhaldara tahsil.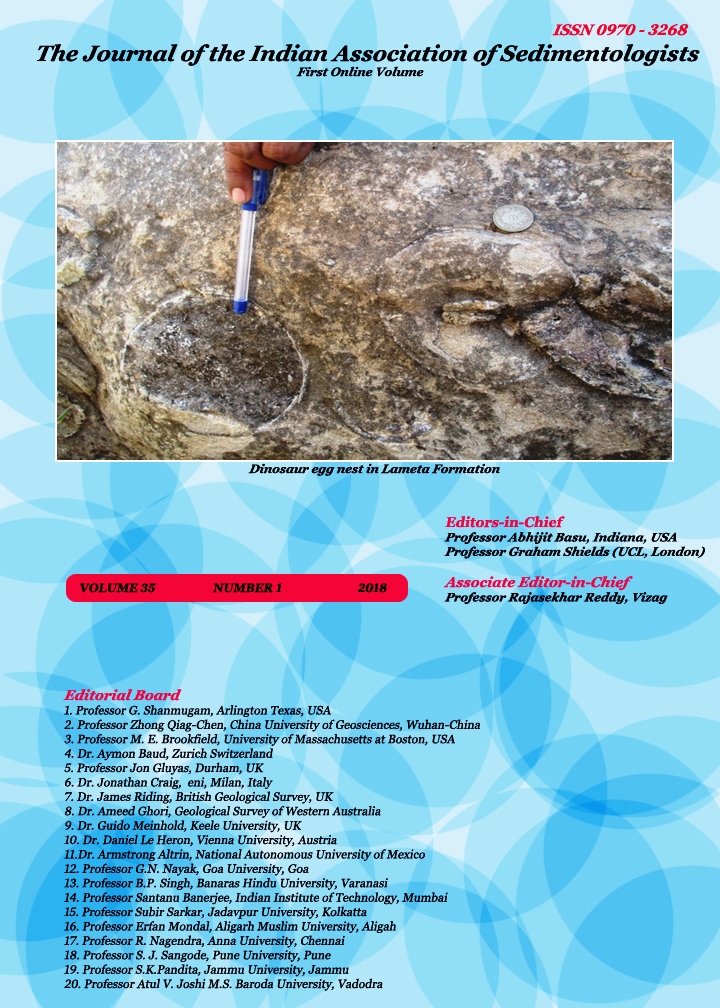 How to Cite
QUASIM, MOHAMMAD ADNAN et al. National Conference on "Basin Dynamics, Facies Architecture and Paleoclimate" in 34th Convention of Indian Association of Sedimentologists.
Journal of The Indian Association of Sedimentologists
, [S.l.], v. 35, n. 1 Jan - Ju, p. 3-4, june 2018. ISSN 0970-3268. Available at: <
http://journal.indiansedimentologists.com/ojs/index.php/1/article/view/19
>. Date accessed: 22 feb. 2019.
Copyright © 2018 by Indian Association of Sedimentologists
All rights reserved. No part of this publication may be reproduced, distributed, or transmitted in any form or by any means, including photocopying, recording, or other electronic or mechanical methods, without the prior written permission of the publisher, except in the case of brief quotations embodied in critical reviews and certain other non-commercial uses permitted by copyright law. For permission requests, write to the address below.
Editor-in-Chief
JIAS